Sarah Spiro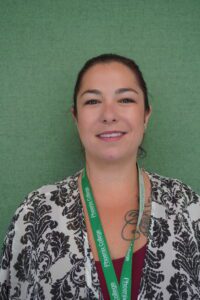 I have been working in education for 10 years, in mainstream classrooms and a specialist Autism provision, and I am incredibly excited to have the opportunity to work with the students and staff at Phoenix College. My Bachelor's degree is in Drama & Education and I always strive to bring that energy and theatricality into my classroom to bring all learning alive. In my free time I can often be found at the theatre (smaller, local theatres are my preferred kind) or cooking up big feasts for my friends and family.
Mohammed Ahmed (Mo)
I have been working at Phoenix School for many years. I am proud to be one of the key members given the opportunity to help set up and be part of this amazing college provision, since 2015 when it all started at Tower Hamlets College.
I am the Catering Instructor, delivering catering and DIY sessions. Outside work I am a director/owner of 2 successful fast food outlets
in Tower Hamlets. I hold a Level 3 qualification in catering and supervision in food and hospitality. As a catering instructor I will deliver independent skills and knowledge that will support and help students develop hospitality and independent life skills.
Elena Vata
I am the Hair and Beauty Therapy Instructor at Phoenix College. I've been working at the college since 2018. I am ambitious and driven. I thrive on challenge and constantly set goals for myself, so I have something to strive towards. I am very passionate about giving each and every student an adult fulfilling life. The Hair and Beauty course will be training and delivering quality sessions on hair washing, styling, manicure, pedicure and massages.
The students will also learn how to improve their personal care and hygiene by participating in a range of different activities.
They will work as part of a team through group activities and look
at different job roles within the Hair and Beauty industry. I love dancing and fashion, keeping up with the current trends.
Darren Serrano-Griffiths
I am the Fitness Instructor at Phoenix College. During your young person's time at College, students will learn how to improve their general fitness by participating in a range of different sporting activities. They will also learn how to work as part of a team through group activities and about different job roles within the fitness industry. I studied abroad in America to gain a degree in Business & Sports Management and my other qualifications within sport include First Diploma (Sport and Leisure) Level 3, NVQ in Sports Coaching and Leadership Level 2, and I am currently enrolled on a Sports Therapy QLS Level 3 Course. I also run fitness sessions for staff after college.
I love sport, watching and participating, especially football. Sport has given me the appreciation of the importance of ensuring that others can rely on me as a team member. I enjoy listening to music, reading, socializing with friends and travelling.
Ferenc Kasa (Frank)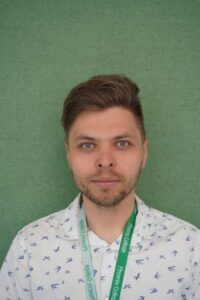 I'm the eLearning Instructor at Phoenix College. I was always keen about computers, however originally I studied Theatre Science at University of Pannonia. During my studies I was involved in many theatre plays and Drama in Education projects. I feel very lucky that here at Phoenix College I have the opportunity to combine my drama teaching experience with my passion for technology.
In the vast, ever-changing digital world it is crucial for our students to have a good understanding on how different interactive devices work and how to use them confidently and safely.
In my free time I love going to the cinema, taking photos, writing stories and reading, especially modern science-fiction books.
Speech and Language Therapy